Letters Alumni Magazine
Summer 2016
Summer in Manhattan is a special time. Campus is relatively quiet. It is a great time for reflection and recharging, which is something I've been doing lately.
I am very excited and energized to continue my new adventure as interim dean with you. When starting an adventure, I find it important to clearly identify three things: where you are, what challenges need to be addressed and what opportunities are available to pursue. As we prepare to head into the new academic year, I want to share those with you.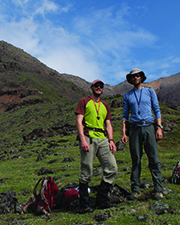 Most people go to Alaska in the summer to visit Denali National Park and see North America's tallest mountain, ride the Alaska Railroad, take cruises to see wildlife and glaciers, or some combination of these.
But me and my colleagues from Bucknell University and the University of Alaska, Fairbanks have different ideas about an Alaskan summer. We go to Alaska to ride in Piper Super Cubs and small helicopters, hike in the backcountry in places where it's likely that people have never set foot before, and collect lots and lots of rock samples — many of which get shipped to Kansas State University where they are studied in detail.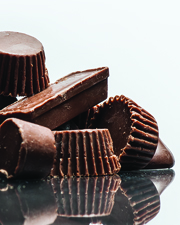 The chocolate industry, psychological science researchers and students have benefited from Kansas State University's recent partnership with The Hershey Co.
Michael Young, professor and head of the psychological sciences department in the College of Arts & Sciences, started working with Hershey's to research consumer preferences for chocolate labeling. Hershey's provided the university with $50,000 for student researchers and with chocolate for research participants. In return, the university provided data that helped executives make some strategic decisions regarding the use of simple or organic ingredients and ethical sourcing.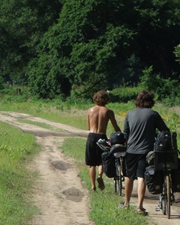 Real-life lessons lead to Marshall Scholarship
Hitchhiking and biking from Kansas through Central America was the only option for Jordan Thomas, May 2016 bachelor's graduate in anthropology in the College of Arts & Sciences, if he really wanted to answer his many questions and understand different cultures along the way.
"I admire Jordan's ability to step outside his comfort zone in order to explore his world, gain new perspectives and cultivate his goals," said Jim Hohenbary, director of Kansas State University's Office of Nationally Competitive Scholarships. "Jordan has repeatedly engaged with new and unfamiliar communities during his time at K-State."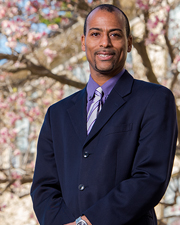 Kimathi Choma is a catalyst. Like the catalyst in a chemical reaction, Choma brings together the reactants and makes the reaction work to produce change.
As the College of Arts & Sciences' assistant dean of diversity, recruitment and retention, Choma has formed partnerships with organizations across campus and worked with faculty, staff and students to broaden and enhance programs intended to increase the diversity of the college and promote recruitment and retention of all students.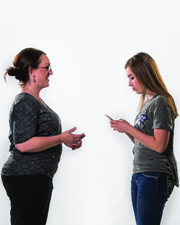 Linguist studies changes in teen speech
Dream big and make a difference. That's what donations to the Dean's Excellence Fund allow the College of Arts & Sciences to do, said Dean Peter Dorhout. Growing the fund is one of the key priorities for the college through Innovation & Inspiration: The Campaign for Kansas State University.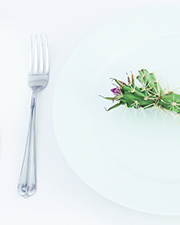 Forty percent of the global population lives in expanding dryland regions, which means water and other resources traditionally seen as vital to produce food and sustain human communities are becoming increasingly scarce. Two faculty in the College of Arts & Sciences are doing something about it.
April Bojorquez, instructor of American ethnic studies, and Matt Garcia, assistant professor of art, created desertArtLAB, which is dedicated to a social art practice that explores the connection between ecology, culture and community.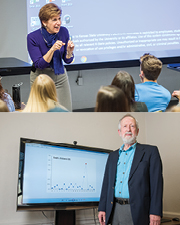 Meet the 2016 A&S Alumni Fellows
Susan Williams is currently a staff physician at the Cleveland Clinic in the endocrinology department. She is a nationally recognized expert in the diagnosis and treatment of metabolic-related complications and is one of four experts in metabolic bone disease practicing in the Cleveland Clinic's Endocrine Calcium Clinic.
Dennis Cook is professor and director of the School of Statistics at the University of Minnesota. He manages a school with 300 undergraduate, 70 master's and 45 doctoral students majoring in statistics. Previously, he served as chair of the department of applied statistics and director of the Statistical Center.



Past issues
Winter 2015
Summer 2014
Winter 2014
Summer 2013
Winter 2013
Summer 2012
Winter 2012
Summer 2011
Summer 2010
Winter 2009
Spring 2009
Fall 2008
Winter 2008
Summer 2007
Fall 2006
Spring 2006
Fall 2005