Gregory Eiselein, Professor of English and University Distinguished Teaching Scholar and Director of K-State First
By Gregory Eiselein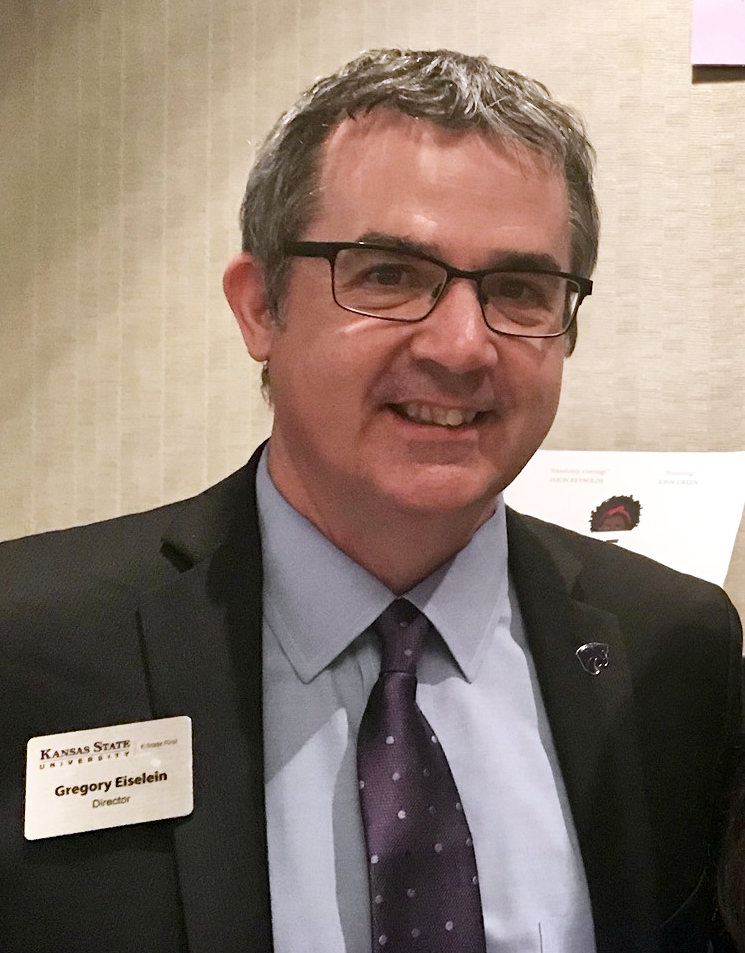 I love teaching the amazing students who attend K-State. I interact with them in a range of classes from first-year seminars like Great Books and courses popular with non-English majors like The Bible to U.S. literature and literary theory classes for English majors and graduate students. I am fortunate that my teaching has been recognized with some special teaching honors, such as the CASE/Carnegie Kansas Professor of the Year award. In 2008, I was named a University Distinguished Teaching Scholar, an opportunity that allowed me to create and direct K-State First, our university's first-year experience program. K-State First helps new students with the transition to college-level learning and college life, and we do in some really exciting ways – learning communities, small and highly interactive classes only for new students, a mentoring program, a common reading program, and more. Our experiences in K-State First are highly social (and a lot of fun), and they're all designed with the academic success of our students in mind.
My research focuses on U.S. literature and culture. I have authored or edited seven books and a bunch of articles. I am particularly interested in Louisa May Alcott, and I am the President of the Louisa May Alcott Society, the scholarly organization devoted to the study of her life and the writings. I also write about the poet Walt Whitman, the author-philosopher William James and nineteenth-century pragmatism, and the relationship between literature and emotion. My other major research interest is in the ways that college affects first-year students and the role of great teaching in student success.
I've been teaching at K-State since 1993, right after I finished my Ph.D. at the University of Iowa. (But I am originally from Idaho, where I attended the University of Idaho, the land grant institution of my home state.) I've stayed here for most of my career because the people and the culture here are truly remarkable. The campus culture is deeply and genuinely friendly and supportive, and my colleagues have been loyal and inspiring in ways that have made K-State the greatest place to work. Still, more than anything, it is our students that make this place so special. They are caring and kind but also high-achieving and ready to change the world. They are enthusiastic and responsible. They are so smart, which means they also know that making a difference requires not only intelligence but also compassion and hard work. We really do have the best students in the world here, and that has made K-State a truly wonderful place to teach.