About ArtSci
The College of Arts and Sciences provides the skills, education, resources and support that students need to find success in any field and make their mark on the world.
Experience Arts and Sciences
Don't make the world wait: explore what it means to be human, understand your world, and gain a global perspective in the College of Arts and Sciences. With majors spanning the arts and humanities, natural and quantitative sciences, and social and behavioral sciences, you are sure to find your fit. Want to explore opportunities beyond the classroom? 100% of our departments offer opportunities for undergraduate research. With new programs in environmental science, integrated computer science, and social transformation studies, we are ready to help you change the world.
News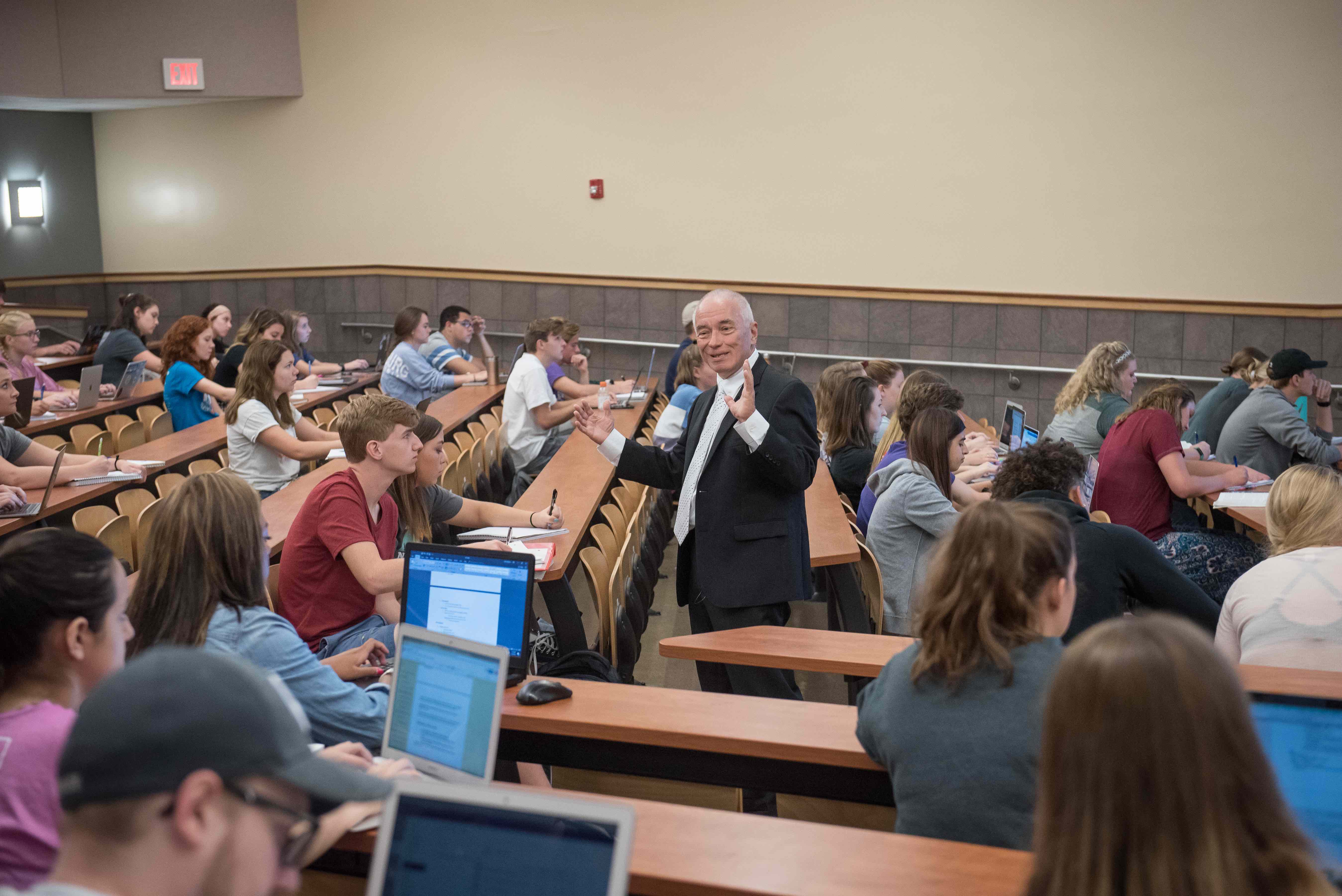 National council formally reaccredits A.Q. Miller School of Journalism and Mass Communications
The Accrediting Council on Education in Journalism and Mass Communications has formally reaccredited K-State's A.Q. Miller School of Journalism and Mass Communications. The council, which is composed of educators and industry professionals, took the action on Saturday, April 25, voting unanimously to reaccredit the program for the next six years.
According to Steve Smethers, director of the A.Q. Miller School, the council's action is the third and final phase of a lengthy process that began with a visit from a team of professional accreditors in October 2019, followed by a formal review by ACEJMC's accrediting committee in March. That group voted to make a recommendation for reaccreditation to the council in advance of Saturday's action.
Read more
https://www.k-state.edu/today/announcement/?id=64552
Y
purple
large
Read more
600+ faculty, 5000+ undergraduate and 700+ graduate students
68% of the undergraduate credit hours at K-State are taught by our college
Named best college in Kansas for LGBTQ+ students