Student Success
Get the most from your experience at K-State with resources encompassing everything from financial aid to tutoring and mental health. Most of all: Enjoy learning. Be curious. Ask questions.
Advising
Chart your course of study with one-on-one support from advisors to find the best fit for you.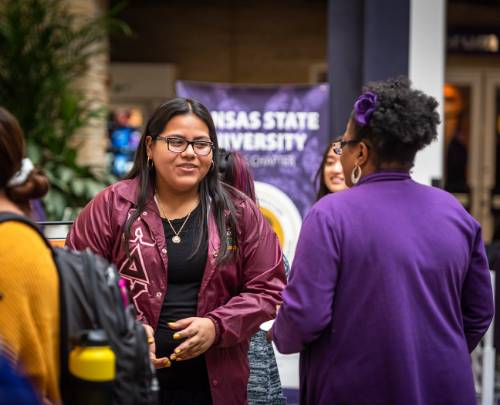 Student involvement
Your college experience is about more than just academics. We encourage students to expand their experience by getting involved. Opportunities in student government, mentorships, clubs, organizations, study abroad and more will help you make the most of your time at K-State.
Learn more
/student-success/student-involvement/index.html
Y
Learn more