Alumni Awards
Alumni Fellows
The K-State Alumni Fellows Program, sponsored by the Dean's Council, the President's Office and the K-State Alumni Association, recognizes alumni who have distinguished themselves in their careers.
Since 1983 the program has brought successful alumni back to campus to meet with students and faculty and share their expertise in the classroom and at informal settings.
Fellows are chosen by each college to return as distinguished guests and as mentors, friends and counselors. They are honored in recognition of the ultimate measure of a university – not curricula, facilities or programs, but the quality of its alumni.
For more information about the Alumni Fellows Program, visit the K-State Alumni Association's website.
2017 College of Arts & Sciences Alumni Fellows
Cheryl L. Blake '81
Deputy Chief of the NGA Support Team to U.S. Africa Command
National Geospatial-Intelligence Agency
Springfield, Virginia
&
Peter E. Larsen, DDS, FACS '79
Larry J. Peterson Endowed Professor and Chair of the Division of Oral
and Maxillofacial Surgery and Dental Anesthesiology
The Ohio State University
Columbus, Ohio
Past ArtSci Alumni Fellows
2016 - R. Dennis Cook '69, '70 and Susan E. Williams '79
2015 - John "J.P." Bilbrey '78 and Robert Kinders '80
2014 - Gary Sandlin '55, '57 and Patricia Seitz '68
2013 - James N. Haymaker '69
2012 - Richard L. Cate '79 and Mark A. Chapman '65
2011 - Michael F. Goss '81 and Honorable Henry W. Green Jr. '72
2010 - Dennis T. Myers DDS '69 and Honorable Maritza Segarra '84
2009 - Dr. William C. Deeds '77, '79 and Dr. Lynn Ying-Shiang Lin '63
2008 - Dr. Gerald W. Hart '77 and William J. Spencer '56, '60
2007 - Myron '70 and Elaine '67, '71 Jacobson and Jerry L. Reppert '69
2006 - John D. Hofmeister '71, '73 and H. Duane Saunders '61, '81
2005 - Dr. Joe W. Gray '72 and Howard '57 & Sharon '59 Kessinger
2004 - Dr. Bernard Franklin 76, '96 and Richard Martin '72
2003 - Dr. Janet S. Butel '63 and William J. (Bill) Barrett '56, '58
2002 - Karen L. Nickel '66, '68
2001 - Paul M. Muchinsky '70
2000 - Dr. Paul W. Dlabal '71
1999 - Monte M. Miller Jr. '62
1998 - Dr. Randle S. Corfman '79
1997 - Dr. Geraldine L. Richmond '75
1996 - Margaret Grosh '82
1995 - Bunny K. Cowan Clark '58, '63
1994 - William E. Buzenberg '69
1993 - Dr. Duane L. Barney '50
1992 - Dr. James L. Spigarelli '70
1991 - Dr. John P. Langellier '72, '73
1989 - Dr. Heidi Byrnes '69
1988 - Dr. F. Charles Lamphear '62, '64, '67
1987 - Dr. Richard H. Hageman '38
1986 - Gerald Wexler '46
1984 - Melville R. Mudge '47, '49
Arts & Sciences Merit Award
The Arts & Sciences Merit Award is awarded to those who have demonstrated outstanding achievement and received national or international recognition in one of the following areas:
A. Distinguished Service: for outstanding service or academic contributions that further the educational mission of the College. Nominees may include, but are not limited to, alumni and friends who have contributed time, effort and financial aid to the College.
B. Discovery: for furthering scientific knowledge of the nation and the world, either through research accomplishments and/or management.
C. Public Engagement: for work with public entities at the local, state, national or international levels. Alumni who currently hold public office are eligible as long as their employer's rules and regulations do not preclude them from receiving such an honor, placing them in a potential conflict of interest.
D. Arts and Humanities: for enhancing appreciation of the arts and humanities on a local, state, national or international scale.
E. Entrepreneurship: for creating value by offering a new product or service while assuming the risk for a new business venture.
Nominations:
To nominate a College of Arts & Sciences alumnus or alumna for the Merit award, contact Dr. Louise Benjamin (louben@k-state.edu) in the Dean's Office.
Past awardees are:
2017 - Kevin Rabas
Poet Laureate of Kansas (2017-2019), Kevin Rabas teaches at Emporia State University,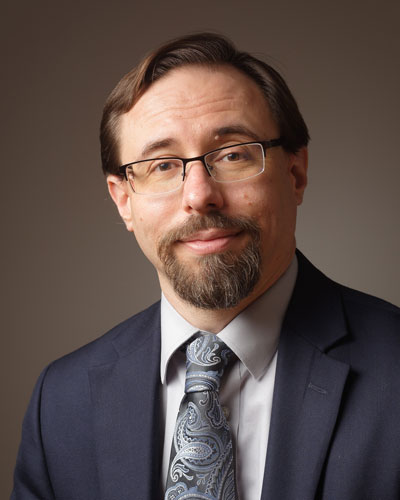 where he leads the poetry and playwriting tracks and chairs the Department of English, Modern Languages, and Journalism. He has nine books, including Lisa's Flying Electric Piano, a Kansas Notable Book and Nelson Poetry Book Award winner. Rabas's plays have been produced across Kansas and in North Carolina and San Diego, and his work has been nominated for the Pushcart Prize six times. He is the recipient of the Emporia State President's Award for Research and Creativity and is the winner of the Langston Hughes Award for Poetry, the Victor Contoski Poetry Award, the Jerome Johanning Playwriting Award, and the Salina New Voice Award.
2017 - Dave Roth
Dave Roth, a freelance percussionist in New York City, has been performing and teaching for over 25 years and has appeared in over 200 cities worldwide. He is an active player in the
Broadway musical theater scene and is currently performing in the revival of Cats! Prior to his current show he held the percussion chair in Finding Neverland, Evita, How The Grinch Stole Christmas, A Christmas Story at famed Madison Square Garden, Radio City Music Hall's Christmas Spectacular, Chitty Chitty Bang Bang and The Pirate Queen where he also served as an assistant conductor. In between his own shows he spends time subbing other shows, most recently The Last Ship, Cinderella, Bullets Over Broadway, Big Fish, Billy Elliot, How To Succeed In Business Without Really Trying, Anything Goes, Mary Poppins and The Addams Family. Additionally, he played on Come Fly Away, Promises Promises, Hairspray, Gypsy, A Chorus Line, The Color Purple, Curtains, Cry Baby, The Drowsy Chaperone, Mamma Mia, A Dancer's Life (the Chita Rivera Story), Lestat and Saturday Night Fever. Dave has performed in numerous musicals throughout the world including the North American and Asian tour of West Side Story, the national tour of Mamma Mia and the national tour and European tour of Smokey Joe's Cafe.
Dave also performs with the Knickerbocker Chamber Orchestra located in downtown Manhattan. He has also freelanced with orchestras throughout the Midwest and east coast. Some of these include San Antonio Symphony, New York Grand Opera, Harrisurg Symphony Orchestra, Illinois Chamber Symphony, Richmond Symphony Orchestra, Light Opera Works, Annapolis Symphony Orchestra and Maryland Symphony Orchestra. He has appeared onstage with Sir Paul McCartney, Sting, Aloe Blacc, Carole King, Natalie Cole, Gladys Knight, Art Garfunkle, Patti Lupone, Doc Severinson, Henry Mancini, The Chieftains, Pincas Zuckerman, Susan Anton and many more.
Dave trained at Kansas State University where he received his Bachelors of Music Degree and also at Northwestern University in Chicago where he received his Masters of Music degree in percussion performance. He has trained with some of the highest regarded professionals in the music business. They include: Terry Applebaum, Northwestern University; Al Payson, Chicago Symphony Orchestra; Stan Finck, Kansas State University; Luis Andino, Cuban percussionist; Bernard Wona, National Theater of Ghana. He is a very proud artist endorser of Yamaha Percussion, Vic Firth Sticks & Mallets, LP (Latin Percussion) and Paiste Cymbals.
2016 - Milt Ahlerich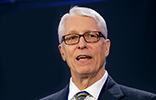 Milt Ahlerich began his 25 year career in the FBI as a front-line Special Agent and was promoted through the supervisory ranks in New York and Chicago. During the second half of his career, he was appointed to several senior leadership positions to include the Agent in Charge of Field Operations for the State of Connecticut and the Director of Congressional and Public Affairs for the FBI. This position's responsibility included being the Chief Spokesman for the Bureau. He concluded his FBI career with the honor of being Director of the FBI's Forensic Laboratory, overseeing 700 scientists, technicians, and evidence analysts.
As Chief of League Security for the National Football League, Ahlerich oversaw all security and investigations for the League Office. This included oversight of special event security for all major annual events including the Super Bowl, championship games, Pro Bowl and the NFL Draft. He also planned and oversaw the security for all NFL Owners meetings. Throughout his 15 year tenure with the NFL, he oversaw the security for numerous international games, including those in the NFL European League and the NFL's international series in London, Mexico City, Japan, Canada and Australia.
In April 2011, Milt formed a security consultancy offering services to support corporate security departments with security assessments, investigations and event security. In his capacity as a private security consultant, he has principally focused on complexities of securing major high profile spectator events, assisting universities, national entertainment, and event organizers to offer detailed security solutions.
2016 - John Guinotte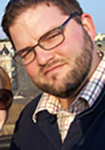 Dr. John Guinotte, a marine biogeographer and the director of the Ocean Acidification Program with the Marine Conservation Institute, earned his bachelor's and master's degree from K-State in geography in 1996 and 1999, respectively. In his current position, he manages and coordinates all spatial analysis applications, modeling and conservation mapping initiatives across MCI programs, including Marine Protected Areas, High Seas Conservation and Ocean Acidification. He conducts primary and applied research on climate change related threats to a variety of aspects, including marine ecosystems, seamounts and commercial fishing activity.
Guinotte received the Outstanding Alumnus Award from the Geography Department in 2014. In conjunction with receiving this award, Guinotte presented a speech titled, "Marine Conservation in U.S. Waters and the High Seas: Successes, Challenges, and the Role of Geographers."
Guinotte is a staunch advocate for the importance of marine geography as it relates to the environmental issues of today. "The oceans and the life they harbor are critical to the health of our planet," said Guinotte. "They regulate our climate, and are responsible for half the oxygen we breathe. Yet less than 1% of the oceans are fully protected. The future of the oceans is relevant to everyone, no matter how far one lives from them."
2014 - Paul Laugesen

Paul Laugesen received a B.S. in mathematics and a commission from Air Force ROTC in 1983 and has excelled in his service to our nation as one of K-State's highest ranking government alumni. Currently, he is the Assistant Deputy Director for Analysis and Production within the Department of Defense. While in the Air Force, Paul held multiple command positions at the squadron, group, and base levels.
Paul's career builds on his strong academic background in mathematics. After his outstanding work as an undergraduate at
K-State, he earned a M.S. in Applied Mathematics and served as an instructor in Mathematics at the Air Force Academy. Paul also graduated from the Inter-American Defense College and Air War College. Additionally, he graduated within the top 10% of the Air Force's Air Command and Staff College at Maxwell Air Force Base, Alabama, and was recognized as a Distinguished Graduate.
Mr. Laugesen has been a career-long advocate and supporter of Kansas State University, twice returning as a guest lecturer for the
K-State Undergraduate Lecture Series in Math. He has remained a member of the K-State Alumni Association, is an annual contributor to the Ahearn Fund, a contributor to the K-State "Friends of Mathematics," and has been a football season ticket holder, even though he lives in Maryland. We are proud to award Paul Laugesen the 2014 Arts & Sciences Alumni Merit Award.
2013 - Steve Physioc

Many know Steve Physioc (or at least his voice) as the grammy award-winning voice of the Kansas City Royals. But, before he became the voice of his hometown team, he came to K-State with a dream to pursue his passion of sports.
As a student, Steve pursued his passion through sports journalism. Specifically, sports radio on our own KSDB-FM. He immersed himself in learning the craft of preparing, producing and announcing play-by-play broadcasts. At that time, KSDB aired all K-State men's junior varsity football and basketball games, the full schedule of the women's basketball team, and as a community service, the station aired a full home and away schedule of Lucky High School football and basketball. When including all of the other play-by-play duties Steve volunteered for with other radio stations in the area, Steve had broadcast an estimated 200 high school and college games while a student at K-State.
His journey since graduation has led him to Hastings, Nebraska, Cincinnati, Ohio, San Francisco, San Diego and Los Angeles to be the voice for teams like the Bengals, Reds, Giants, Padres and Angels before coming back home to KC.
In addition to covering the Royals, Steve covers college football for Fox Sports, which sometimes includes a K-State game or two. That really puts the rule of "no cheering in the press box" to the test.
Since graduating, Steve has made it a point to mentor and encourage the next generation of broadcasters, including our own students here at K-State in the Miller School, often returing to Manhattan to visit with students on our campus. We are proud to award Steve Physioc with the 2013 Arts & Sciences Alumni Merit Award.
2013 - Evan Stewart

Evan Stewart has built an amazing career working in information technology. Of particular note is his work with B/E Aerospace in the wake of 9/11. After the 9/11 disaster, B/E Aerospace, like all other airline related companies, faced significant challenges with rapidly changing markets and rules.

As vice President and Chief Information Officer, he led an international team with over 100 people in Europe, Asia, and the United States to implement Enterprise Resource Planning systems and support Sarbanes-Oxley compliance, positioning B/E Aerospace for the resurgence in the market as air traffic recovered. His work demonstrates how mathematical training supports modern business practices.
Evan has also been a generous supporter of Kansas State University, with a particular interest in effective use of technology. A particular interest of his has been how new tools, such as iPads, can support educational work. His gifts have supported the Center for Quantitative Education, the Center for the Integration of Undergraduate, Graduate, and Post-Doctoral Research, and others in the department.
In 2010, Evan was honored with the Mathematics department Distinguished Alumni Award, and we are proud to award him the 2013 College of Arts & Sciences Alumni Merit Award.
2012 - Chris Steincamp
Chris Steincamp, a 1989 bachelor's graduate in geology and a 1993 Washburn University Law School graduate, received the 2012 Alumni Merit Award.
George Clark, head of the university's department of geology, nominated Steincamp for the Alumni Merit Award to recognize Steincamp's distinguished service to the university and his public engagement with numerous agencies during his career in the legal profession.

"Chris has achieved great respect, specializing in legal issues involving environmental concerns," Clark said. "He continued his education after his bachelor's degree by completing a law degree, and he maintains his professional standing as a licensed professional geologist in the state of Kansas. He may well be unique among our alumni."

Clark also noted that Steincamp contributes to his profession in publications and professional journals and gives numerous seminars to various professional and educational groups. He is an active member of the Geology Alumni Advisory Council, serving as past president. He's had offices in other statewide, national and international organizations devoted to education, business, culture, charity and youth.
2011 - Jim Haymaker
Jim Haymaker is a 1969 graduate in Economics, French and Spanish. In 1971, Jim went on to earn an MBA in finance and international business from the University of Chicago.
Haymaker retired in 2011 after 38 years with Cargill, an international producer and marketer of food, agricultural, financial and industrial products and services. He served the company as corporate vice president of strategy and business development since 2000, and worked in Minneapolis, as well as Germany and Spain.
"Jim's contributions sharply increased Cargill's earnings and the company was also able to implement a variety of new services and innovations to benefit customers," said Bill Blankenau, professor and head of K-State's Department of Economics, who nominated Haymaker.
2010 - Lanell Kemp-Finneran
Lanell Kemp-Finneran earned her bachelors degrees in Theatre and Psychology in 1974 before going on to earn her Masters in Special Education. Currently, she is a Registered drama therapist and teacher at the Bert Nash Community Mental Health Center in Lawrence.
"Lanell is fiercely dedicated to her students, spending her time, her money, and her energy making a crucial difference in these young people's lives," said Sally Bailey, associate professor and director of K-State's drama therapy program and graduate studies in theater, who nominated Kemp-Finneran.
Arts & Sciences Young Alumni Award
The Young Alumni Award is awarded to alumni of the College who have excelled in their professions and provided service to their communities early in the early part of their career. Other areas of consideration include humanitarian service to society and direct services to the University and/or College.
Nominations:
To nominate a College of Arts & Sciences alumnus or alumna for the Young Alumni award, contact Dr. Louise Benjamin (louben@k-state.edu) in the Dean's Office.
Past awardees are:
2017 - Summer Lewis
Summer Lewis is an international development consultant and educator, with more than 15 years of academic and professional experience in the coffee value chain, fair trade, gender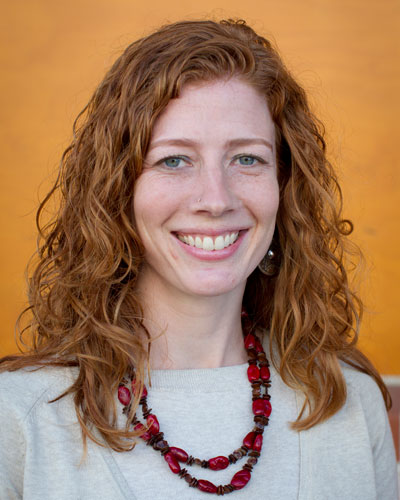 equity, and peace and conflict resolution. She is a graduate of Kansas State University with a Bachelor of Arts in Spanish, Sociology, and Women's Studies (2005). Summer was selected as a Rotary Peace Fellow and completed a Master of International Studies, Peace and Conflict Resolution at the University of Queensland, Australia (2012), focusing her studies on the connection between economic development and peace.
Summer is the co-founder of True Roots, a consulting firm specializing in the planning, assessment, and impact measurement of social responsibility initiatives in the Global South. As a consultant with True Roots, Summer provides the tools and guidance for donors and nonprofit organizations to carry out community development projects effectively, efficiently, and respectfully. At present, Summer supports the Rotary Foundation and the Institute for Economics and Peace with coordination and monitoring and evaluation of programs promoting positive peace and conflict resolution. Summer also shares her knowledge and experience as a development practitioner with Kansas State University students, piloting two new online courses: "International Development" and "Women, Globalization, and Coffee."
Since serving as a Rotary Peace Fellow, Summer has actively collaborated with Rotarians and other Peace Fellows, applying her skills to advance Rotary's mission of world understanding, goodwill, and peace through service and humanitarian projects. She has participated in numerous Rotary events worldwide as an invited speaker, including the 2014 Rotary International Convention in Australia, the 2015 Rotary International Peace Symposium in Brazil, the 2016 Rotary World Peace Conference in the United States, and the 2017 Rotary International Presidential Peace Conference in the United States. She was also featured in the article "Cultivating Peace" in The Rotarian, the official publication of Rotary International, with a readership of 430,000 members.
Originally from Manhattan, Kansas, United States, Summer has spent more than half her life abroad—working, living, and traveling across 31 countries and 6 continents. Although Summer is currently based in Oaxaca, Mexico, she keeps her pair of ruby red slippers handy—knowing there is no place like home.
2014 - Sara Baer

Sara Baer is currently a professor of Ecology in the Department of Plant Biology at Southern Illinois University, focusing on Ecosystems, Restoration and Grassland.
Since graduating, she launched a career that is remarkable not only for her academic achievements to date, but also for her dedication to mentoring and training students at all levels, for her community outreach and engagement activities, and for her work to promote ecological restoration and conservation efforts, regionally, nationally and internationally.
She is involved in several areas of genetic variation, plant-soil interactions and ecosystem function, including collaborative USDA-funded research with scientists from the Ecological Genomics Institute at K-State. She has been funded by the prestigious Mellon Foundation to expand her research to the grasslands of Africa, and she continues to lead the restoration ecology aspects of the Konza Prairie LTER program. These projects and related research that she has conducted since graduating, has led to growing national and international visibility in the field of restoration ecology, for both Sara and for K-State.
With a reputation as a dedicated and talented teacher and mentor to students at all levels, Sara is a highly talented and hard-working scientist who is well on her way to an exceptional scientific career. She has developed a multi-faceted research and outreach program that addresses both basic and applied questions in ecosystem ecology, and she is breaking new ground in the growing field of restoration ecology.
2014 - Damon Hininger

Damon Hininger earned his bachelor's degree in Sociology from K-State in 1991 before going on to earn an MBA from the Jack Massey School of Business at Belmont University. Today he is the President and Chief Operating Officer of Corrections Corporation of America (CCA), which is the nation's largest provider of partnership corrections to federal, state and local government, operating more than 60 facilities, including more than 40 company-owned facilities, with approximately 90,000 beds, in 19 states and the District of Columbia. In addition to providing the residential services for inmates, CCA facilities offer rehabilitation and educational programs, including education, vocation, religious services, life skills and employment training and substance abuse treatment.
In 2011, Hininger was named among America's "20 Most Powerful CEOs Age 40 or Under" by Forbes Magazine. The list features the nation's leading group of young top executives of the country's biggest publicly traded companies.
Damon and his wife Carrie met at K-State and reside in Nashville, Tennessee with their two children, Robert and Millie. They are committed K-State fans and support the academic mission of the university, who have funded two scholarships in the Department of Sociology, Anthropology, and Social Work: one for a sociology major with a criminology specialty and one for a sociology major.
2013 - April West

April West is a 2001 Psychology Alumna and McNair scholar who has launched an amazing career in a very short time.
April earned her bachelor's degree in Psychology with a Secondary major in Gerontology from K-State before going on to earn her Master's degree in Industrial/Organizational Psychology at the California School of Professional Psychology in San Diego. In 2006, April earned her Ph.D. in Industrial/Organizational Psychology at Alliant International University in San Diego, becoming K-State's first McNair scholars program participant to earn her doctorate.
Today, April is recognized as one of today's top young trainers in human resources. In the 12 years since she earned her psychology degree at K-State, she has quickly risen in her career field.
Her résumé speaks of enviable locales: leadership development specialist for MGM Grand University in Las Vegas, director of human resources for the Mirage Casino and Hotel, also in Vegas, and her current job as director of human resources for the Ritz-Carlton on Maui.
In addition to her professional accomplishments, April has established a strong record of community service, both in Nevada and Hawaii. In Las Vegas, she was instrumental in establishing a site-based Big Brothers/Big Sisters program at an at-risk school in an economically disadvantaged neighborhood. The program she helped established is now sponsored by the Mirage and all participating Big Brothers and Big Sisters are Mirage employees.
In Hawaii, she participates in a tutor program at a local junior high school where she works with at-risk children on history and algebra once a week during the school year. She leads the Ritz-Carlton's community involvement program in beach/highway clean ups, charity fund raising events and an in-depth program with the high school to support students who are specializing in a hospitality management curriculum. And, we've also learned that she has been asked to coach a junior-high girls' softball team next spring. We are proud to award April West with the Arts & Sciences Young Alumni Award.
2012 - Vicki Choitz
Vickie Choitz, a 1998 bachelor's graduate in political science and secondary education with a secondary major in women's studies, received the 2012 Young Alumni Award. Choitz went on to complete a master's degree in public policy from Harvard's Kennedy School of Government on a Truman Scholarship.
Choitz, a Salina native is a senior policy analyst with the Center for Law and Social Policy in Washington, D.C. She analyzes and advocates for federal and state workforce and postsecondary education policies that help low-income, lower-skilled adults access education, postsecondary credentials and family-sustaining careers. She regularly authors publications about strategies for helping low-income individuals access education and better jobs and makes frequent presentations to groups and associations on these topics.

She was nominated for the Young Alumni Award by Michele Janette, head of Kansas State University's department of women's studies.

"Women's studies is a discipline devoted to educating students so that they can influence the world for greater equality of opportunity, achievement and happiness," Janette said. "Vickie's career success exemplifies the quality and commitment of our students, and the work she does exemplifies our departmental objective of putting those talents and passions to work to improve the lives of the disadvantaged in our communities."

While at K-State, Choitz received a research internship in London at the Institute for Public Policy Research, where she conducted comparative research on U.S. and U.K. welfare reforms and workforce development. She authored an official summary document on that subject for an institute book on welfare reform. She now lives in Washington, D.C., with her husband, Theodore Poppitz, also a K-State alumnus.
2011 - Jeff Fabrick
Jeff Fabrick earned a bachelors and Ph.D in Biochemistry from K-State in 1995 and 2003, respectively. He is currently a research entomologist at the U.S. Department of Agriculture's arid-land agricultural research Center in Maricopa, AZ.
"Jeff has made significant contributions to the area of insect immunity. Jeff has excelled as an independent scientist, continuing to work on basic studies of insect biochemistry with important implications for agriculture, particularly in insect pests of cotton," said Mike Kanost, University Distinguished Professor and head of K-State's Department of Biochemistry, who nominated Fabrick.
2010 - Lisa Casey
Lisa Casey earned a bachelors in Applied Music in 1993 before going on to hear masters degrees from the University of Idaho and the University of Missouri-Kansas City. Currently, she is a professor of music at Missouri State University in Springfield, MO.
"As an undergraduate performance major in horn at K-State, no single student had more to do with the rise in quality of the brass ensemble at K-State than Lisa. In her dedication I saw the type of commitment that would eventually lead her to achieve the rank of full professor up to seven years earlier than expected," said Gary Mortenson, head of K-State's department of Music, who nominated Casey.