Open Option
Welcome!
The Open Option program provides personalized support for students as they discover their major. Whether you're a current student, new to college or transferring to K-State, our advisors work one-on-one with you as you make your transition. Students generally spend between one semester and two years working with a professional advisor to find their right path.
How do I know if Open Option is for me?
You are interested in more than one specific major or career path.
You have many interests to explore.
You want to change majors.
You are preparing to apply for a specific major or program, such as engineering, architecture, or interior design.
You want a supportive relationship with an advisor who can help you stay on track while exploring programs.
How can Open Option help me find my major?
Select an interest-based Open Option Track to discover majors offered in any of K-State's colleges.
Work with an advisor who is knowledgeable about all colleges, majors and programs at K-State.
Receive one-on-one advising sessions during enrollment periods and whenever needed.
Navigate university structures and policies with individualized support from your advisor.
Explore all your major and career interests without changing advisors.
Current advisees may schedule an appointment through SSC by clicking HERE, or by emailing your academic advisor if the portal does not work.
Courage to Explore | Power to Choose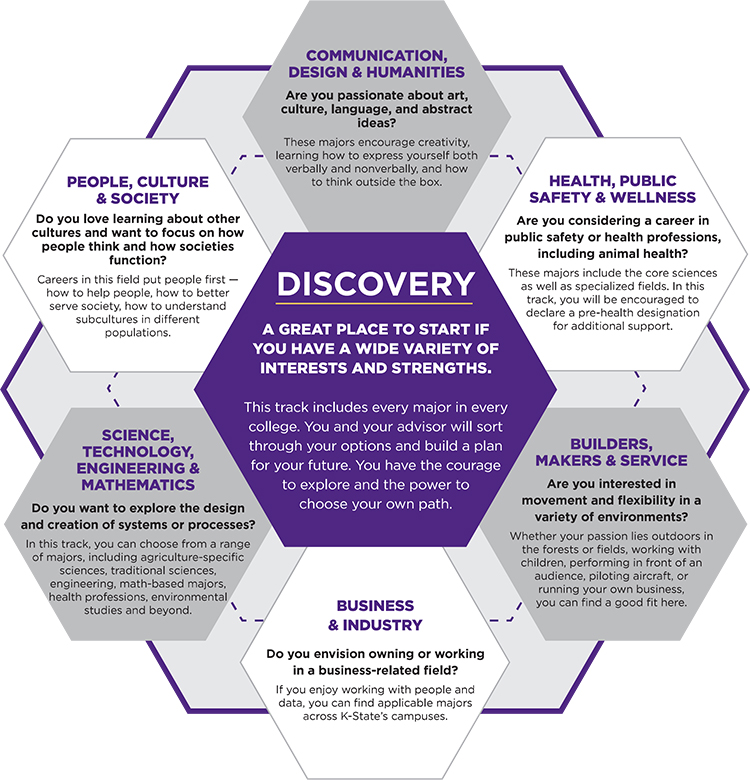 Who is your advisor?
Be sure to check your KSIS account for information about which advisor is assigned to you*. We look forward to meeting you!
Elli Archer
Email: earcher@ksu.edu
Angelia Perry
Email: angelia@k-state.edu
Tami Duch
Email: tduch@k-state.edu
Catherine Caffera
Email: caffera@k-state.edu
*If you are not currently an Open Option student, please contact the Arts and Sciences Deans' Office at 785-532-6904 or artsci@ksu.edu to be connected with an advisor.