Biochemistry and Molecular Biophysics Spotlight - June 2016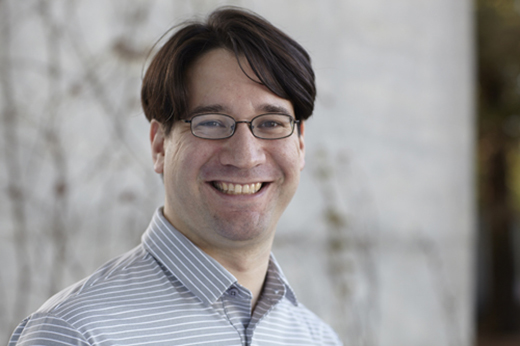 The Department of Biochemistry and Molecular Biophysics welcomes Dr. Gregory Finnigan, its newest faculty member this summer. Dr. Finnigan earned his PhD at the Univ. of Oregon (2011) and completed his postdoctoral work at the Univ. of California, Berkeley in the Dept. of Molecular and Cellular Biology (2016) as a Miller Postdoctoral Research Fellow.
His research involves studying the single-celled model organism, Saccharomyces cerevisiae (budding yeast), to understand the basic molecular mechanisms of the cytoskeleton, cell cycle control, sub-cellular compartmentalization and protein trafficking, and information exchange between cellular signaling pathways. His work at K-State will involve a variety of advanced molecular and cellular techniques including genetic screens, fluorescence microscopy, protein biochemistry, and gene editing using the CRISPR/Cas9 system to study the "septin" family of proteins that are widely conserved across all metazoans and fungal species.