Division of Biology Spotlight - June 2016
Presentations, Lectures, Conferences & Exhibitions
Flint Hills Phages - Genetic Characterization of A2 subcluster Phage DBQu4n, Comparisons and Contrasts to Phages D29 and L5. Amanda Curl, J. Alejo Carbajal, Jr., Connor Atkinson, David Brown, Bailey Bye, Christopher Clarkston, Victoria Cox, Melissa Feuerborn, Taylee Helms, Alexandra Jinx, Braden Johnson, Luke Kennedy, Mckenna Mathewson, Salvador Mosqueda, Jacob Nichols, Thomas Rafter, Jennifer Smith, Jazmine Snow, Kyana Trosper, Kaylie Waner, Matthew Zimmerman, Molly Zych, Martha Smith Caldas, and Christopher Herren. 8th Annual SEA-PHAGES Symposium (June 10-12, 2016). Howard Hughes Medical Institute - Janelai Research Campus, Ashburn, VA.
Biology teaching faculty members Martha Smith-Caldas and Christopher Herren completed teaching their first year-long BIOL 495 Phage Hunters course last spring. It is based on the Howard Hughes Medical Institute (HHMI) Science Education Alliance-Phage Hunters Advancing Genomics and Evolutionary Science (SEA-PHAGES) project. It offers a yearlong research-based laboratory course for undergraduates with little or background in college-level biology. Students isolated bacteriophages from soil samples they collected on the Konza Prairie and surrounding Flint Hills. They conducted electron microscopy, isolated bacteriophage DNA, submitted bacteriophage genomes for sequencing, analyzed the genomes through bioinformatics and will be submitting their annotated genome data to GenBank. Everyone in the class successfully isolated their own bacteriophages and 2 of them were sequenced and annotated by the entire class. Two students (Amanda Curl and J. Alejo Carbajal, Jr.), along with Dr. Herren, attended the 3-day 8th Annual SEA-PHAGES Symposium at the Howard Hughes Medical Institute - Janelai Research Campus. Amanda & Alejo did a fantastic job explaining the molecular & genomic data and representing K-State Biology at the poster session.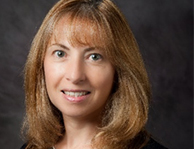 Dr. A. Lorena Passarelli, pictured at right, was invited by the American Society for Virology to deliver a plenary presentation at the 35th Annual Meeting of the American Society for Virology held June 18-22 in the Virginia Tech campus in Blacksburg, VA (http://asv2016.cpe.vt.edu/program-symposia.html). The title of the symposium, which Dr. Passarelli also chaired, was "Viruses All Around Us" and the title of her presentation was "Security Breach: Mechanisms of Virus Dissemination in Insects". The American Society for Virology annual meeting is the premier virology conference in North America and was attended by 1,100 scientists. Dr. Passarelli also participated in a "Lunch Discussion Table" where she met with graduate students and postdoctoral fellows to discuss a career in science.
Zhilong Yang presented (oral presentation) "Ribosome Profiling Reveals Translational Upregulation of Cellular Oxidative Phosphorylation mRNAs During Vaccinia Virus-induced Host Shutoff" in the XXI International Poxvirus, Asfarvirus and Iridovirus Conference held near Strasbourg, France in the "Bischenberg Conference and Training Centre".
Graduate Student Pragyesh Dhungel presented (oral presentation) "Translational response to vaccinia virus infection" in the 35th Annual Meeting for the American Society for Virology in Blacksburg, VA. Major Advisor, Zhilong Yang.
Grants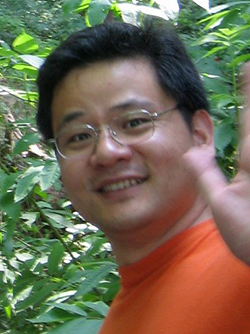 Zhilong Yang, proposal "GENOMIC AND CHEMICAL APPROACHES FOR DISCOVERING NOVEL ANTI-POXVIRUS STRATEGIES" was funded by NIGMS, total funding $630,000 over 3 years. This was a project in a new COBRE submission entitled "CHEMICAL BIOLOGY OF INFECTIOUS DISEASE (P20GM113117)" by KU. It also helped the whole COBRE program to be funded (over 10M over 5 years).