Alumni Advisory Council
The College of Arts & Sciences Advisory Council is a group of business, government, academic and professional leaders who are interested in the vitality of the College of Arts and Sciences at Kansas State University. Its mission is to advise the college on topics identified by the Dean that will strengthen the college's instructional, research and outreach programs; improve its facilities; expand its base of support; and serve its alumni.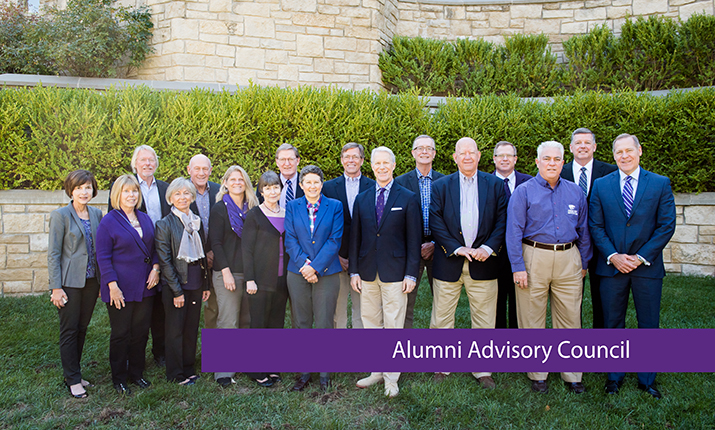 Chair
Ron Gaches is the chair for the Alumni Advisory Council and is a veteran lobbyist with more than 35 years of experience in government relations, public affairs and association management. His clients have included the largest private sector firms in Kansas, among them Boeing, Pizza Hut, Sprint and Atmos Energy. Ron's management experience includes service on the staff of the largest agriculture and business associations in Kansas, sixteen years as executive director of the Kansas Society of Professional Engineers, as well as extensive experience as a volunteer and consultant with local chambers of commerce, professional societies and trade associations. A graduate of Kansas State University and Washburn University School of Law, Ron is married to the former Colette Chandler of Topeka and they have two young adult children. He resides in Lawrence, Kansas.
Chair-Elect

Joe Connell is a retired Air Force Colonel who received his BS in Recreation Administration from K-State in 1980. Joe received his Air Force commission through K-State's AFROTC Detachment 270 and spent 25 years in service to our nation in space and missile operations, legislative affairs, and acquisition program management. Following his retirement, he worked in the aerospace and defense industry, most recently as a corporate vice president for space systems in Washington, DC. Joe is currently a senior management advisor to industry for Space and Missile Programs. He holds an MPA from Golden Gate University, and MA in National Security and Strategic Studies from the U.S. Naval War College. He is a graduate of the Air Force Air Command and Staff College where he received the Secretary of the Air Force Leadership Award, Air War College, and Naval War College. Joe and his wife Lori, a registered nurse, currently reside in Fredericksburg, Virginia.
Alumni Advisory Council Members

Residing in Stockton, California, Bruce Adams retired from IBM after 32 years service as an IBM Client Executive. He joined IBM from the U.S. Army, starting as a Systems Engineer in the Stockton office focused on general business accounts in the Central Valley. Since that time he has held a variety of positions in Northern California. He served on the Western Regional staff in San Francisco, as a Sales Manager in Sacramento, in IBM Global Financing in San Ramon, and many years as an Account Client Executive. In 2001, he completed 31 years of military experience in the Active Army and the Active Army Reserve retiring as a Brigadier General. Bruce earned his bachelor's degree and MBA from Kansas State University and is currently serving as a Trustee for the KSU Foundation. He is also an Executive Mentor for the K-State College of Business. He has a Master's Equivalent in Strategic Studies from the U.S. Army War College and is a K-State Army ROTC Wall of Fame member. Bruce is currently active as an IBM participant in the American Corporate Partners (ACP) Mentorship program assisting military veterans transition to civilian life. Bruce is married to Janice Adams (also a KSU Foundation Trustee) and they have two daughters: Heather, a teacher in Brooklyn, New York, and Erika, a high school social worker in Sacramento.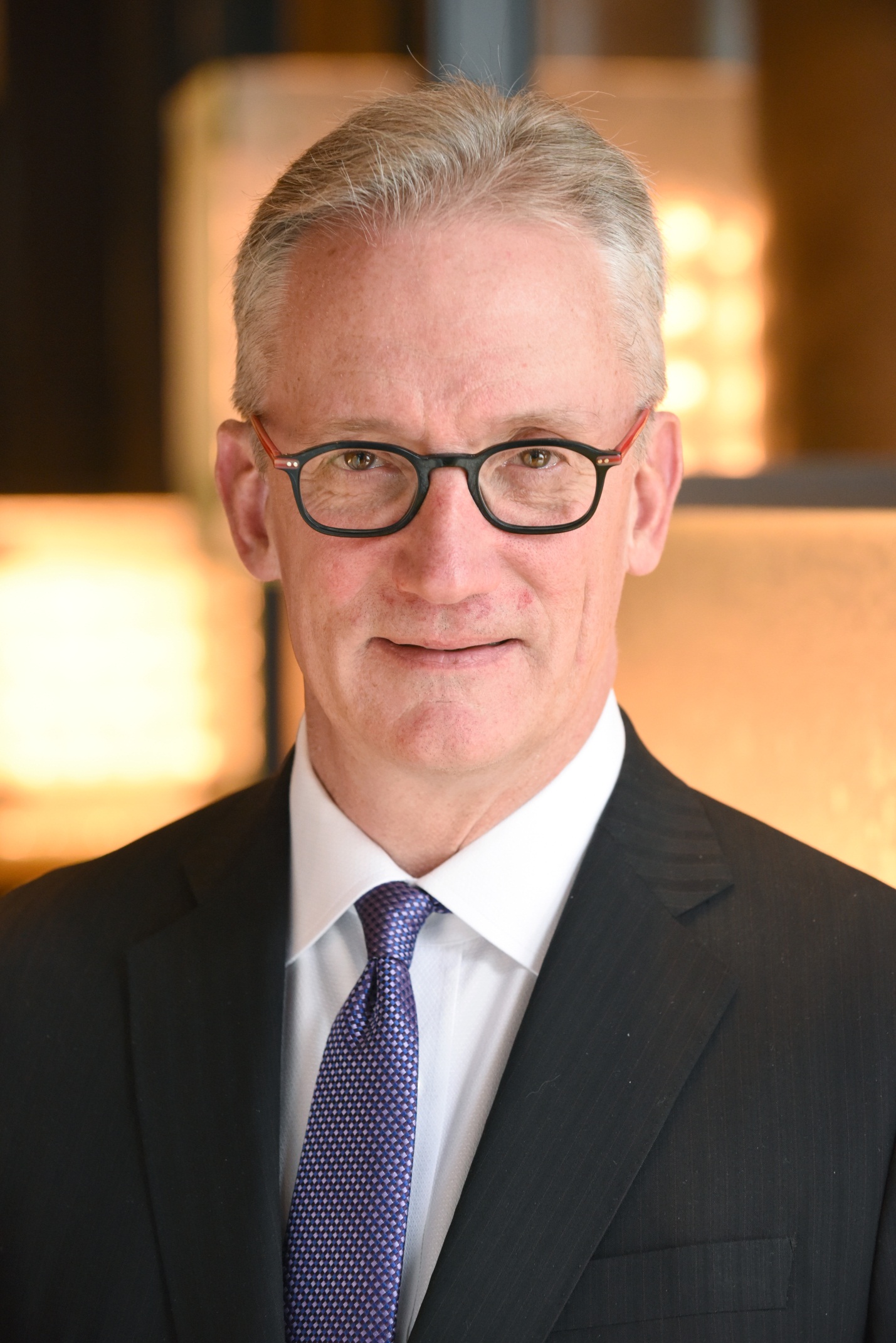 Mark Carlson is Vice President Global Clinical Affairs and Chief Medical officer, St. Jude Medical. Dr. Carlson received his B.S. from Kansas State University before earning a Masters degree in public policy from Duke University and M.D. from the University of Kansas. He serves on the board of the Medical Device Innovation Consortium and is President of the West Los Angeles Council of the Boy Scouts of America. Dr. Carlson, his wife Sue (also a K-State graduate), and their sons Eric and Cameron, reside in Calabasas, California. Dr. Carlson credits Dr. Brian Spooner and his colleagues in the College of Arts and Sciences and the Division of Biology at K-State for providing research and academic experiences that contributed importantly his many academic and career opportunities.

Richard Cate is currently a Visiting Scholar at Boston University and INSERM (Paris). From 1983 through 2005, he was at Biogen, one of the first biotechnology companies established in the US. While at Biogen (now called Biogen Idec), he headed a number of groups including Molecular Genetics and Gene Discovery and directed projects in oncology and autoimmune, renal, and neurodegenerative disease. Richard obtained his BA in chemistry from Hofstra University (1975) and his Ph.D in biochemistry from KSU (1979), and did a postdoctoral fellowship with Dr. Walter Gilbert, a Nobel Laureate at Harvard University.
Julie Fletcher Cowell is District Magistrate Judge in Pawnee County, Kansas, a 1983 graduate of K-State and and a 1986 graduate of Washburn University School of Law. She also acts as chancellor to the bishop of the Episcopal Diocese of Western Kansas. Julie and her husband have 2 school-aged children, and she has a stepson who attends Ole Miss.

Dale P. Denning is a board certified General Surgeon who has been practicing in Lawrence, KS since 1989. He currently is the director of the Lawrence Vein Center and is a diplomat in the American Board of Phlebology. He is a member of the American College of Surgeons and the American College of Phlebology. He earned his BS in pre-medical science from KSU in 1978 and his MD from the University of Kansas in 1982. He is currently the President of the Kansas Chapter of the American College of Surgeons and the Sunflower PHO in Lawrence. He has three children who have all attended KSU.
Larry Dimmitt is from Piper, Kansas and graduated from K-State with a BA in Political Science in 1963. He received his MA in 1967 and a law degree from Washburn Law School in 1968. He has been admitted to practice law in Kansas, Missouri and New York, spending his professional career as an attorney with Southwestern Bell Telephone and AT&T. He and Lois Kinney were married on the K-State campus in 1962 and moved to Topeka in 1965. They lived in St. Louis in 1973-75 and in New York from 1975-79. They then returned to Topeka, where they have resided ever since. Larry has been active in local, state and national bar association activities, and has served on many community committees and councils through the years. He has been active in Rotary International, serving as Topeka Club President, NE Kansas District Governor and Regional Rotary Foundation Coordinator. He served on the Kansas State Political Science Advisory Council, and in 2003 he and Lois established the Joseph Hajda Scholarship for outstanding Political Science students. They have season tickets for K-State football and basketball games, and enjoy visiting the campus whenever they get the opportunity. They have a daughter Cindy, who lives in Chicago, and a son Michael, who lives in New York.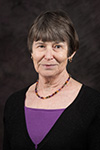 Lois Kinney Dimmitt was born in Fargo, ND and grew up in various parts of the country including Virginia and Illinois. She graduated from K-State with a BA in History in 1962. She and Larry were married on campus in 1962, and she taught high school math for several years. Her daughter Cindy was born in 1969 and her son Michael, in 1972. She was a stay-at-home mom while her children were growing up. In the 1980s she took courses in accounting at Washburn University in Topeka and passed the CPA exam. She worked part-time as an accountant for a number of years, and has used her accounting knowledge in her volunteer activities in the Topeka area. She has been involved in a number of organizations focusing on the needs of children. She is a charter member of the Kansas Book Club in Topeka. She and Larry enjoy international travel.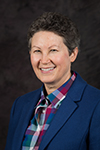 Rebecca Floyd serves as the Executive Vice President and General Counsel for Kansas Development Finance Authority, a public finance corporation created to access the capital markets on behalf of the State of Kansas, the Regents Institutions, and other public and private entities through the issuance of bonds and other debt obligations. She earned her B.A. in History from K-State in 1983, and her J.D. from the University of Kansas in 1986. In addition to her current term on the Arts & Sciences Advisory Council, she has also served on the K-State Alumni Association Board, serves on the board of the Council of Infrastructure Finance Authorities, Topeka Bar Association Ethics & Grievance Committee, and is the First Vice Chair of the Topeka Metro YMCA Board of Directors.

Henry W. Green, Jr., is currently a judge on the Kansas Court of Appeals. He has been a member of that court since June 1993. He graduated from Kansas State University in 1972 with dual degrees in Political Science and History. He obtained his law degree from Kansas University in 1975. He currently serves on the Kansas Board of Law Examiners, the Kansas Supreme Court Task Force on Permanency Planning and Court Improvements, the Kansas Bar Association Committee on Professionalism, and the Kansas Supreme Court Judicial Education Advisory Committee.
Karen Griffith received her B.S. from K-State in 1968 and her M.P.A. and J.D. from the University of New Mexico in 1977 and 1983, respectively. She was an attorney with the U.S. Department of Energy (DOE) in Albuquerque, NM. A high light of her legal career was her service as the lead DOE attorney for the environmental impact statement and permitting processes leading to the opening of the Waste Isolation Pilot Plant, the nation's only nuclear waste repository, in salt beds near Carlsbad, NM. Karen spent the last nine years of her career as the DOE attorney on-site at Sandia National Laboratories in Albuquerque. She is now retired.

Jerry Hall graduated from K-State in 1986 before attending Mayo Medical School in Rochester, MN, where he received the MD degree in 1990. He then completed a residency in anesthesiology at the Mayo Clinic followed by a fellowship in Pain Management at the University of Virginia Health Sciences Center. Jerry's professional career has included both academic and private practice of anesthesiology and pain management in Virginia. Florida, Kansas, Missouri and Colorado, receiving accolades as a Top Doc in pain management. Jerry shifted his career focus in 2004 to analgesic drug development, joining Eli Lilly & Company to help develop Cymbalta for pain management. For the past seven years, Jerry has worked for Abbott Labs (now AbbVie) developing novel analgesic compounds, metabolic compounds and medicines for women's health. Avocational interests include continued participation in the classical music world, both as a listener and performer, reading, playing tennis and travel, especially back to Manhattan and Kansas City to visit friends and family.
Lee Handke is the Chief Executive Officer (CEO) of the Nebraska Health Network, an accountable care organization in Omaha, NE. Dr. Handke received a Bachelor of Life Science from Kansas State University in 1993. In 1999, he graduated with distinction from the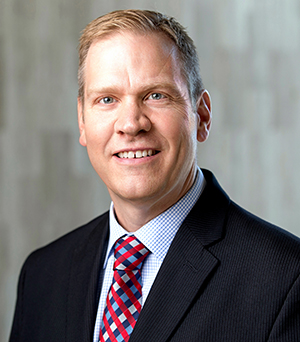 University of Nebraska Medical Center, College of Pharmacy with a Doctor of Pharmacy degree. Following graduation, he completed a pharmacy residency in managed care pharmacy at Walgreens Health Initiatives in Deerfield, Illinois. Handke graduated with a Master of Business Administration degree from the University of Nebraska at Omaha in 2005. Handke was named one of the Ten Outstanding Young Omahans by the Omaha Jaycees, and was awarded the Early Career Achievement Award by the University of Nebraska Medical Center. He is a graduate of Leadership Omaha Class 30 and the Institute for Career Advancement Need's FOCUS program for executive leadership.

Rich Jankovich graduated from K-State in 1979 with a degree in Physical Education and a minor in Business. He later received his MBA from the University of Central Missouri, formerly known as Central Missouri State University, where he was also an Assistant Basketball Coach for the 1984 Men's NCAA Division II National Champions. Rich currently is the Senior Vice President, Market President for Sunflower Bank in Manhattan and Junction. He is a former City Commissioner for the City of Manhattan and served on the RCPD Law Board; City Audit Committee; Flint Hills Regional Council as Vice President; co-chaired the Wildcat Creek Working Group. Rich is a Distinguished Trooper of the First Infantry Division and Fort Riley; serves on the City Audit Committee; the Manhattan High School, Business Department Advisory Board, as Chair; Manhattan Konza Rotary Club, and is a Past President; the Via Christi (Mercy) Regional Foundation Board and is the chair elect for the Manhattan Area Chamber of Commerce Military Relations Committee. His wife, Caroline, is a retired Child Development Specialist for Early Head Start and they have three children.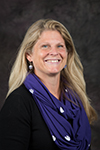 Cindy Leighton graduated from K-State in 1986 with degrees in History, Anthropology and Spanish. While at K-State she became a Truman Scholar, which allowed her to continue her studies at University of Arizona where she received a Master's in Anthropology. After many years working and volunteering in a broad variety of social services, Cindy began teaching at Sumner Academy in Kansas City, KS. Sumner is a public, college prep high school serving a very diverse and low-income student body. Cindy is also the proud mother of four children.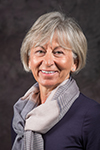 Deanna Markley is a Physical Therapist that received her Bachelor of Arts from K-State and her physical therapy degree from the University of Kansas Medical Center. She has been a P.T. in acute care hospitals, home health, and guest lecturer and served on the interviewing committee for incoming physical therapy students at Rockhurst University. She has been in the outpatient department at Mid America Rehabilitation Hospital for 24 years. Primarily working with neuro involved patients, specializing in Multiple Sclerosis, Deanna has been certified in NDT and PNF. She has been a long time supporter of the Mid American Chapter of the MS Society. She presently serves as the chair of the Chapter Programs Committee and is a member of the Kansas Government Relations Committee. Deanna lobbies for the MS Society at the state level and has traveled to Washington DC to advocate for federal policy priorities for the MS patient. She has received many awards over the years including the Mid-America Chapter's Healthcare Professional of the year in 2009, honored at the MS Society Mid-American Chapter Dinner of Champions, and was inducted into the National Multiple Sclerosis Society Volunteer Hall of Fame in 2010. She has also received recognition for exemplary service at Mid America Rehabilitation Hospital. Deanna has recently become a member of the board for the MS Achievement Center at the University of Kansas Medical Center.
After receiving a degree in Physical Education from K-State, Ed Markley began a career with Hallmark Cards in Kansas City. Areas of responsibility included manufacturing management, product buyer, resident purchasing manager in Cali, Colombia, and various advanced managerial positions in Hallmark's corporate purchasing. After 21 years with Hallmark, Ed left to begin a product develop and import business and soon merged it with Discovery Concepts Inc, where is continues to serve as the Operation's officer and Senior Vice President. Ed has led the Kansas City Purchasing Managers Association as President and was recognized as the International Purchasing Person of the Year by the National Association of Purchasing Managers. He currently is a member of the board at Lake Quivira Country Club and serves on a variety of committees.

Kurt May graduated Phi Beta Kappa from K-State in 1983, with his B.A. degree in History before entering law school and completing his J.D. degree at Brigham Young University in 1987. Kurt began a career as a state public defender in 1988, serving as an Assistant Public Defender for Sedgwick County, Wichita, Kansas, until 1991. He began work as an Assistant Federal Public Defender in 1991 in San Antonio, Texas, and continues that work to the present. Kurt is now the Senior Litigator for the Western District of Texas, Office of the Federal Public Defender, representing clients in complex federal cases and providing training and direction for a fifty attorney district. He will be serving as Detail Democratic Counsel for the U.S. House of Representatives Judiciary Committee 2015-2016. He is a frequent presenter at numerous San Antonio Federal Bar Association training seminars. He was recognized in 2008, with the Outstanding Assistant Federal Defender Award, by the National Association of Federal Defenders.
Anne Otte is a recently retired music educator, living in Herington since 1980. Anne earned a B.A. in English and Journalism from K-State in 1973, a B.M.E. in Music Education from K-State in 1996, and a M.M.E. from the University of Kansas in 2006. She taught middle and high school choir, general music, and piano classes in Herington schools. She also directed annual high school and middle school musicals. At present she teaches private piano and voice, serves as a part-time church organist and choir director, and volunteers in a variety of causes.

Lynn Otte is a dentist in private practice since 1980 in Herington, KS. Lynn earned a B.S. degree from K-State in wildlife and fisheries biology in 1973, an M.S. degree in the same from the University of Arizona in 1975, and a D.D.S. degree from the University of Missouri-Kansas City in 1979. Lynn has been active in the Herington community, serving as president of the Herington Chamber of Commerce, and as secretary of the Herington Economic Development Committee. He is presently a member of the Herington City Housing Board. An active church member, he sings regularly with the church choir. He is married to Anne Otte, and the couple has three grown children, one of whom is a K-State graduate while another is currently a K-State student in geology.

Evan Stewart has devoted his time and energy to the computing industry since his graduation from KSU in 1965 with a BS in Mathematics. His early work focused on developing solutions in the scientific arena that built on his degree from KSU. In mid-career he completed an MBA from UMKC and become more involved in the leadership of the application of computing toward making enterprises more competitive. This included work with global law firms to manage the massive documents for tobacco litigation and the litigation for the savings and loan failure. As the Chief Information Officer for a large medical device manufacturer he was involved in the information needs for large systems in the medical industry. Most recently he has been involved in the aerospace industry as the Vice-President and Chief Information Officer of the world's largest provider of interiors and fasteners for commercial and business jets as they have grown through acquisition and organic growth over 200%. Evan retired in 2010 as an active member of the business community, but continues to be involved with many areas of the technology community through mentoring entrepreneurs, assisting new business in the early launch of their products and focusing energy on finding solutions for education in urban areas. Evan has served on the board of KidsTLC for approximately 10 years and as the board President for 3 years. He has been active in his church, United Way, UMKC Bloch School Advisory Board, K-State Foundation Trustee, UMKC Charter School Advisory Board and other community efforts.
David E. Waters was graduated Phi Beta Kappa from K-State in 1999 with a B.A. in Political Science and a B.A. in Modern Languages (Spanish). He then received his juris doctor from the University of Kansas School of Law, and is currently an attorney with the national law firm of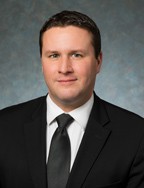 Lathrop & Gage LLP, in Kansas City, Missouri, and Overland Park, Kansas, specializing in business, transactional, planning and zoning, health care, and real estate development matters, municipal and public law, construction/architecture projects, start-up ventures. In 2015, he received the College of Arts & Sciences Young Alumni Award. In 2016, David was elected to the City Council for Westwood, Kansas, after having previously served for many years on Westwood's Planning Commission and Board of Zoning Appeals. He serves on the Board of Directors for the Northeast Johnson County, Kansas, Chamber of Commerce, and was recently elected to its Executive Committee. David volunteers with several other board and committees, including the Kansas City Startup Foundation and the Greater Kansas City Chamber of Commerce Public Policy Council. He and his wife, Mandy, have two sons.
Having started with a degree in music education from K-State, Susan E. Williams, MD, is a staff physician at the Cleveland Clinic in the Department of Endocrinology. She is a nationally recognized expert in the diagnosis and treatment of metabolic-related complications and is one of four experts in metabolic bone disease practicing in the Cleveland Clinic Endocrine Calcium Clinic.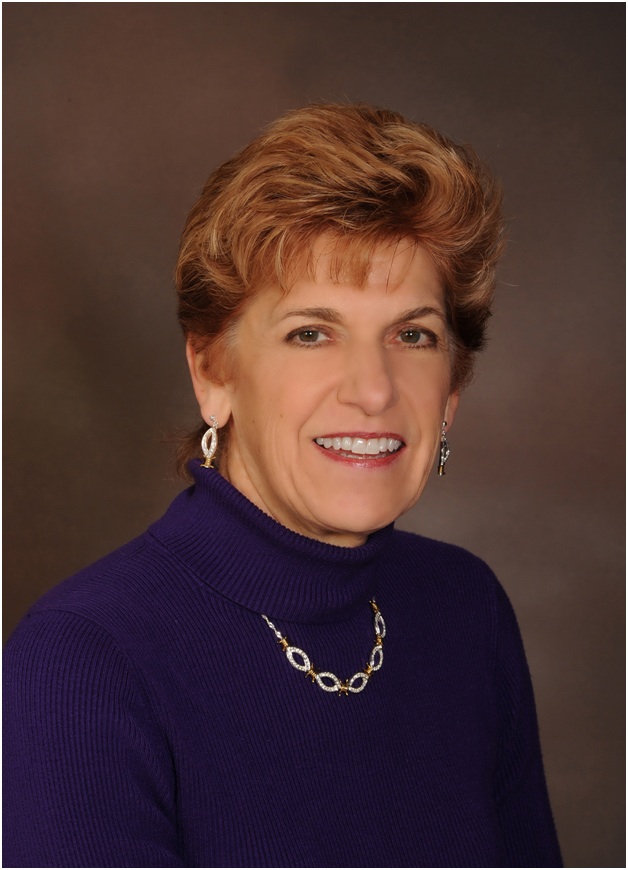 Williams earned her master's degree in food science and nutrition from the University of Rhode Island and then accepted an Air Force direct commission where she completed her dietetic internship and distinguished herself as a practicing clinician. In 2003, she earned her medical degree from Wright State University in Dayton, Ohio. While completing residency and fellowship, she began investigating the unique metabolic complications related to bariatric (weight-loss) surgery. Her work lead to her coining the phrase "bariatric osteomalacia," characterizing reversible bone loss common in this population. She co-authored a book on osteoporosis, published in 2013, a well-recognized reference text published in several languages. Williams holds faculty appointments at two medical schools, and she also serves on the board of directors of the American Board of Obesity Medicine.