The Buildings of ArtSci: West Stadium & Purple Masque Theatre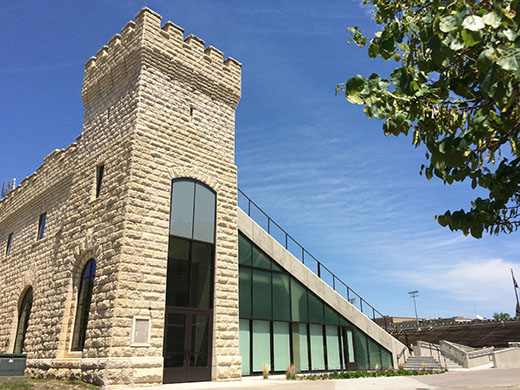 About
The west side of Memorial Stadium underwent a renovation in 2014 and is the new home for the School of Music, Theatre, and Dance's Purple Masque Theatre. The Purple Masque Theatre is currently used for drama therapy, workshops, playwrights' stage, acting recitals, scene rehearsals, Ebony Theatre performances and final scenes for the Principles of Directing course.
Memorial Stadium was the first memorial on campus and was dedicated in 1929. Identical plaques commemorating veterans are located on the south ends of both West Stadium and East Stadium.
Plans for the stadium began in 1922, when university leaders wanted to build an architectural shrine to honor the veterans who died. They decided that a stadium was a dignified structure that would be useful to the college and community. The west wing was completed in 1922, the east wing in 1924. The enclosing walls were added in 1928 and the locker rooms and offices were built in 1938.
The stadium field is still used for marching band practice, club soccer and rugby.
View before and after photos of the Purple Masque Theatre.