The Buildings of ArtSci: Nichols Hall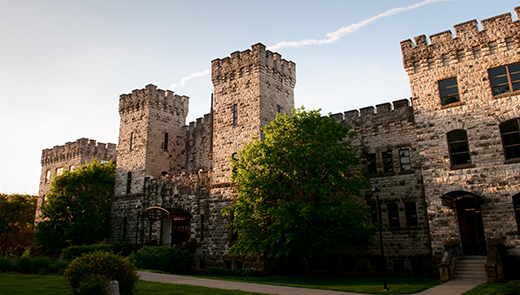 About
Originally a gym, Nichols Hall is now home to the Department of Communication Studies as well as the Mark Chapman Theatre (formerly Nichols Theatre), used by the School of Music, Theatre, and Dance.
At the beginning of the twentieth century it was appropriate to design buildings used by ROTC, as Nichols was, to resemble a medieval fortress. Called "The Castle," Nichols burned in the 1960's and was beautifully rebuilt in 1985. The mural in the lobby is dedicated to the students who worked to preserve the building.
Nichols was once the home of KSAC, K-State's public radio station (now KSDB, housed in the Student Union). The radio towers (1924) to the west are national historical monuments.