The Buildings of ArtSci: Gen. Richard B. Myers Hall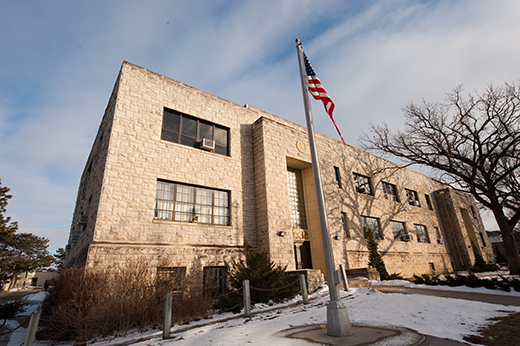 About
Constructed in 1943, the military science building was the only project completed on campus during World War II. It is now home to the Aerospace Studies (Air Force ROTC) and Military Science (Army ROTC) programs at K-State.
The hall is named for Gen. Richard B. Myers, a 1965 K-State graduate who completed the Air Force ROTC program and who eventually served as chairman of the Joint Chiefs of Staff. There he served from 2001-2005 as the principal military adviser to Secretary of Defense Donald Rumsfeld, President George W. Bush and the National Security Council.
Prior to his appointment as chairman, Myers served as vice chairman and assistant to the chairman. He retired from the Air Force in 2005 after holding various leadership positions and commanding Air Force operations in the United States and abroad. Myers now holds a part-time appointment at K-State as a Foundation professor of military history and leadership.